Richard C O Lovesey
Fine Art & Print
FINE ART GICLÉE PRINTING FOR ARTISTS & PHOTOGRAPHERS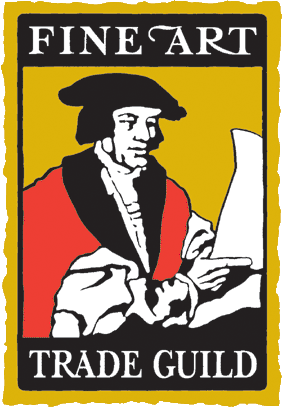 Richard, the artist:
Richard's interest in art began in 1998 when he decided to capture Lincolnshire's rich aviation heritage in a series of graphite aircraft drawings. Having never drawn seriously before, it was a pleasant surprised to discover that he possessed a talent for it. This, coupled with positive encouragement from family and friends, inspired him to use his ability to provide people with a unique product at an affordable price.
During 1999, Richard progressed away from graphite and began to experiment with colour, and never looked back. With no formal training in art or drawing, Richard mastered his own unique approach and technique through practical experience, using only the finest quality materials from Derwent, Faber-Castell and Caran d' Ache.
Whilst working as an artist, the majority of Richard's commissioned work took the form of portraits. Children and pets were by far the most popular requests, although he liked the opportunity to consider almost any subject. Working solely from photographs allowed Richard to take the necessary time over a picture, ensuring that he achieved the best results.
Richard works from his home print studio in the historic market town of Louth, which sits in the heart of Lincolnshire's rich rural landscape at the foot of the rolling hills of the Lincolnshire Wolds. This area is designated an area of outstanding natural beauty and a very inspiring place from which to work.
​
Richard, the giclée printer:
After being a self-publishing artist for many years, Richard branched out into providing a full-time dedicated fine art Giclée printing service to both professional artists and leisure painters. Richard finds this line of work extremely rewarding as it allows him to connect and work with other art lovers whilst indulging in his passion for producing the very best quality digital reproductions. Richard is proud to promote his no minimum order policy, offering customers the ability to order in very small quantities which is all too often a rare opportunity in our modern times.
Richard has been shortlisted as a finalist in the Fine Art Trade Guild's 'Digital Printer of the Year Award' each year from his first entry in 2015 through to 2022.
Richard is a dedicated member of the Fine Art Trade Guild. All Guild members observe a Code of Ethics which ensures integrity in all transactions and the highest standards of professionalism and customer service at all times.