Richard C O Lovesey
Fine Art & Print
FINE ART GICLÉE PRINTING FOR ARTISTS & PHOTOGRAPHERS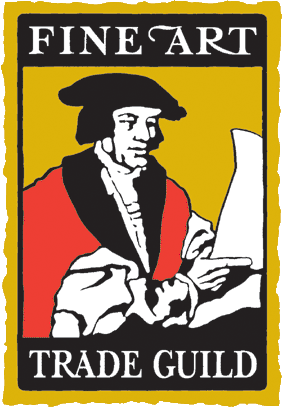 Square – Oval – Circular – Bevel Cut – Straight Cut

Picture mounts can be cut to any size up to A0 (33in x 46in) in a range of popular colours. We can offer a fully customised service so if you are unsure as to whether your needs are possible - just ask!
Mountboards used are Daler Rowney Studland mountboards which have a neutral pH value.
The surface paper, core and backing are specially treated to minimise the effect of atmospheric pollutants and to enhance their useful lifespan. They meet Fine Art Trade Guild approval for standard mountboard.
Specialist, Museum and Conservation boards can be ordered if required, please ask for a quote.

The basic functions of a mount are twofold;
The mount helps protect your artwork or print by providing a gap between the frame glass and the surface of your picture.

The mount will greatly enhance the appearance of your framed picture and offers a professional presentation. A mount can also crop a picture which does not match a standard frame size.

Hints and Tips for selecting mounts:
Remember, the colours you select should enhance your picture. If your image has very predominant colours or enough of a particular colour, a plain cream or white mount will compliment it best.

When using a double mount, a darker inner and paler outer mount will give a greater impression of depth - ideal with a distant landscape picture, for example.

Remember, 'wider is better' - If your mount is too narrow, the eye is drawn to the outside instead of being drawn to the centre where it needs to be. As a guide, an 8in x 10in mount should not be less than 1.75in wide.You can select a single or double mount which can be of the same colour or differ depending on your desired effect. Double mounts add a perception of depth to a presentation.

When you look at a framed picture, the first thing you should notice is the picture, the mounts are there to enhance your artwork.
Bespoke sizes of single aperture mounts can easily be supplied and are priced according to the next nearest size up as shown in the guide below. Prices relate to quality, standard Daler Studland Mountboard, for specialist, Museum and Conservation boards please contact for a quote.
​
Backing boards are available and highly recommended to provide mounted prints with protection from handling damage when on retail display. Prices for backing boards are shown at the foot of the tables below.
Prices shown include protective display bags.
Square & Rectangular Mounts

If you have any questions about mount cutting and supply, please make use of the contact form below: