Richard C O Lovesey
Fine Art & Print
FINE ART GICLÉE PRINTING FOR ARTISTS & PHOTOGRAPHERS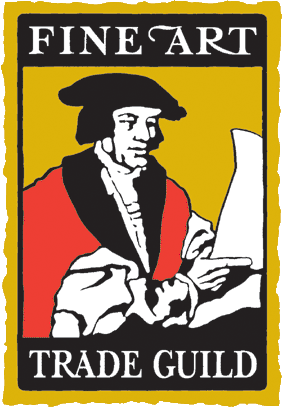 Terms & conditions
relating to sales through this website, when offered.
The following conditions referring to orders placed and purchases made through this website are in accordance with The Distance Selling Regulations 2000 and the Electronic Commerce Regulations which together ensure that your consumer rights under the law are respected.
Orders placed by you must be placed strictly in accordance with these Conditions.
These Terms & Conditions are subject to occasional updating so please check for updates before placing orders.
Descriptions
Every care has been taken to ensure that all descriptions, measurements and prices are correct. Measurements given are approximate. While every effort is made to ensure the accuracy of colour reproduction within web limitations, product colours may vary slightly from those shown on screen.
Prices
Prices for each product are clearly stated. Prices do not include delivery which is charged separately (see below).
Stock availability
The majority of products offered for sale through Loveseyfineart.com are printed to order. As such, unavailability of products should not be an issue. Limited Edition prints, however, do by their very nature have limited stocks. When any product does become depleted or unavailable for whatever reason they will immediately be removed from the website. Should an order be placed before a particular exhausted item has been removed, you will be informed and offered the chance to select an alternative product or request a full refund. No ordered product will be substituted unless requested by you.
Basis of Sale
When you select to purchase at the checkout, you offer to buy the Goods at the prices indicated including any delivery charges that apply to your purchase.
Payment Methods
Paypal - Payment for goods can be accepted with your credit/debit card via Paypal.
Cheque/Postal Order - Payment can also be accepted via Cheque or Postal Order, made payable to R C O Lovesey, for the full amount including specified delivery charges. Payment should be sent to the address given below.
Delivery Of Order
Most products are 'printed to order' and your order will be despatched as soon as possible, usually within 24-48 hours. However, please allow up to 28 days for delivery.
If, in exceptional circumstances delivery is expected to be longer than 30 days you will be informed of this delay as soon as possible at which point you have the right to cancel the order for a full refund.
Delivery Costs
Delivery charges will be calculated according to the products you order and be clearly indicated before you make your payment.
Privacy Policy
Information collected about you on this website is used for two reasons: firstly, to process your order and secondly, to provide you with the best possible service. The type of information collected about you includes: Your name, address, phone number and email address.
Your credit/debit card details are securely handled only by Paypal.
Cancellation of orders / Returns Policy
Under the Consumer Protection (Distance Selling) Regulations 2000, you have a right to cancel your order and receive a full refund if, for any reason, you are not entirely satisfied with your purchase from this website, or the goods are found to be faulty or damaged.
To cancel an order, please contact me in writing (letter, email or fax). Orders may be cancelled at any time from placing the order until 7 (seven) working days from the day after goods are received. Orders for goods made to customer's own specification (i.e. personalised cards) cannot be cancelled. Customers must take reasonable care of items returned ensuring that they are securely packaged for transit and clearly labelled. Please note that I cannot be held responsible for items lost or damaged in the post. It is also recommended that you obtain a certificate of posting. Returns are sent at customers own expense. If goods are found to be faulty, any return costs will be refunded to you. Always use the least expensive method of returning the faulty item.
Once I have received and verified the returned item I will initiate the refund, replacement or exchange. This does not affect your statutory rights.

Missing Items
If items are missing from your order, please notify us as soon as possible so that these items can be forwarded to you without delay.
In the unlikely event that you feel you have reason for complaint, please contact:

Richard C O Lovesey
Richard C O Lovesey Fine Art & Print
9 Freer Gardens
Louth
Lincolnshire
LN11 8AW
(01507) 600836

Copyright
The Copyrights (©) to all images on this website are owned by artist, Richard C O Lovesey. Please do not use, reproduce, modify or distribute images or any part of those images without first obtaining consent in writing from the artist. The content included on this site, such as text and images are the property of loveseyfineart.com, its owner and/or its suppliers and partners.